Dogs are loyal, there's no denying that. So loyal, they'll always greet you with unparalleled affection and never leave your side – if they have anything to do with it, that is.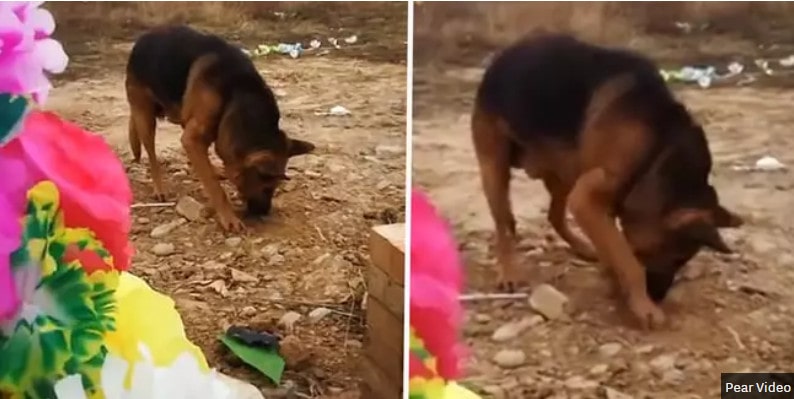 So when something unexpected happens that means you can't spend time with them, for whatever amount of time, they feel more heartbroken than you might expect.
This was demonstrated by one faithful dog in the county of Fuping in China's Shaanxi Province, who missed its late owner so much it attempted to dig into the man's tomb after he was taken to the graveyard.
The 12-year-old pooch, called Huzi, wouldn't stop digging into the man's tomb and refused to leave. The animal even teared up, according to the man's daughter.
Huzi was a long-term companion of the deceased man, called grandpa Wu died recently from an illness. The dog is now being looked after by the pensioner's children, although Huzi hasn't forgotten his owner.
The emotional footage was captured by his children when they took the dog to visit their father's grave, with grandpa Wu's daughter sharing the footage with Chinese video news outlet Pear.
She said:
We went to the tomb together. It walked around the tomb a few times, and then lay there without moving. I saw it starting to tear and it refused to leave when we called it home.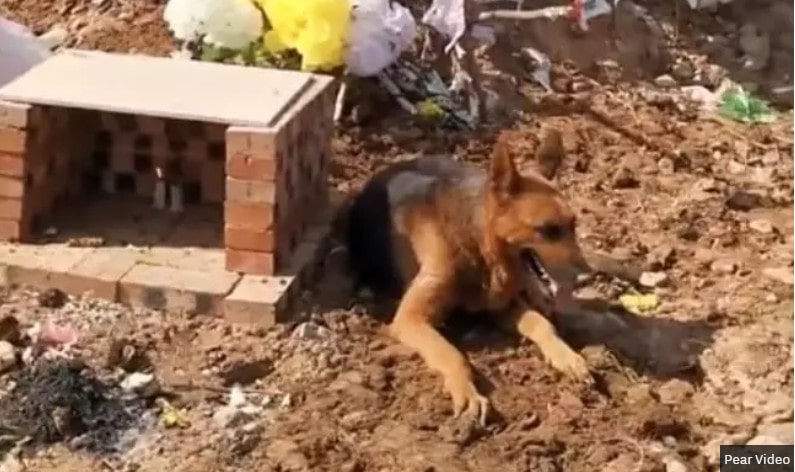 Footage then shows Mr Wu's daughter shouting, 'Huzi, let's go home, let's go home to accompany grandpa', to the dog. However, the grieving animal stays next to his owner's tomb without moving.
Huzi was extremely close to his owner, with the pair spending more than 10 years together, according to his daughter. So much so that after Mr Wu's death, the dog strayed from its usual routine.
The animal refused to eat and drink for an entire three days after grandpa Wu died, although as soon as Huzi had visited the grave, he started eating again.
Mr Wu's daughter explained:
We thought at the time that [Huzi] was old and therefore it did not want to eat, but it started to eat again after my father was buried. It really understands our feelings.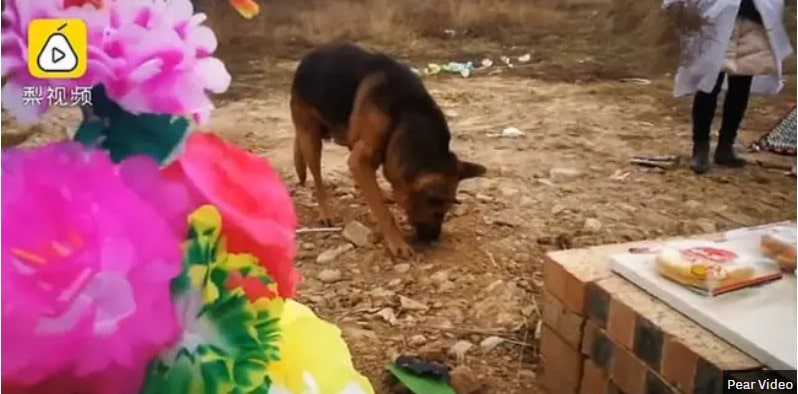 Despite not being reunited with its owner, hopefully visiting his grave will have provided some sort of comfort for Huzi.
Rest in peace, grandpa Wu.
SEE ALSO: Farewell to a Faithful Friend: Dog Passes Away After 12-Year Vigil at Owner's Resting Place