Precious the pit bull was hailed as a hero after footage of her standing guard over her injured owner after a house fire went viral.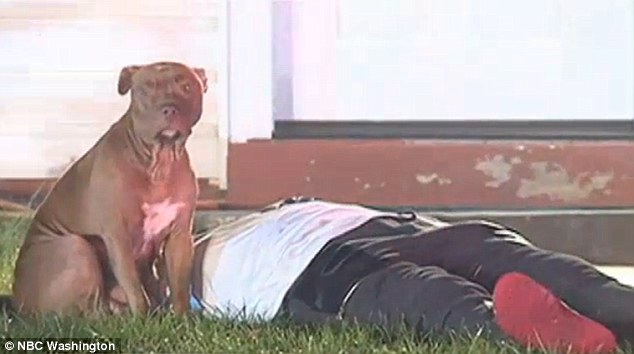 The loyal dog refused to leave its best friend's side after a blaze broke out early Wednesday at their home in Landover Hills, Maryland.
Blind homeowner Jimmy Newell, 65, and his daughter, sustained burns and suffered smoke inhalation in the fire.
His daughter managed to escape but fell unconscious on the grass outside the house where the dog stood guard.
Precious was so protective firefighters were eventually forced to scare her away with an extinguisher so they could treat her owner.
Both the woman and her father were rushed to a nearby hospital with non-life-threatening injuries.
Despite her loyal watch guard, Precious and her puppy Molly were then seized by animal control and sent to a shelter.
Officials told the heartbroken owner that she would not be able to get her dogs back because of the county's ban on the pit bull breed.
'I thought it would be with me until the day I die,' said Newell to New York Daily News. 'Everything is changed.'
'It's sad. I love that dog,' said the owner's son Wednesday.
'Our hearts are broken for this family because these dogs cannot be returned to the people they know and love and who love them back. This shouldn't be happening in America,' the executive director of the Maryland Dog Federation, Adrienne Lefkowitz, told The Inquisitor.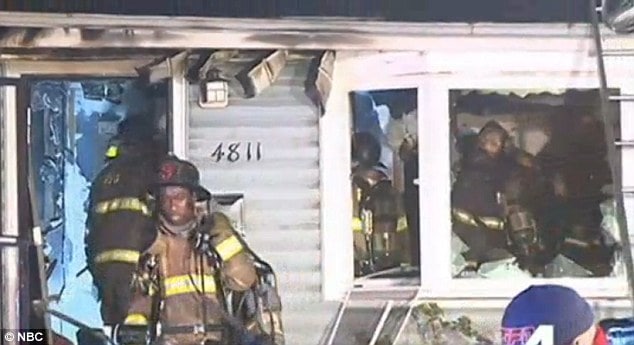 But now it seems there is a happy ending for Precious and her puppy after the owner's sister Megan Sanchez, who lives in Montgomery County, agreed to take the pets.
'She just wanted to protect her mommy; that's all,' Sanchez told NBC Washington. 'And her house.'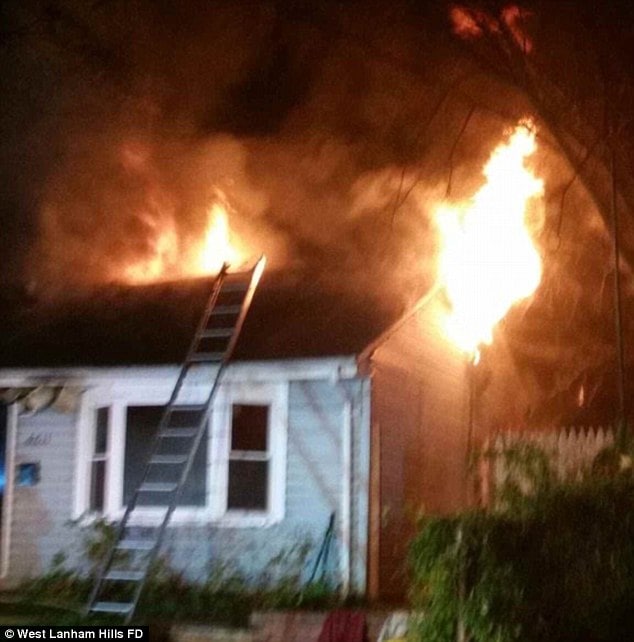 Sanchez, who works with animals and has a dog of her own, said her sister and family is welcome to come and visit their pets whenever they want.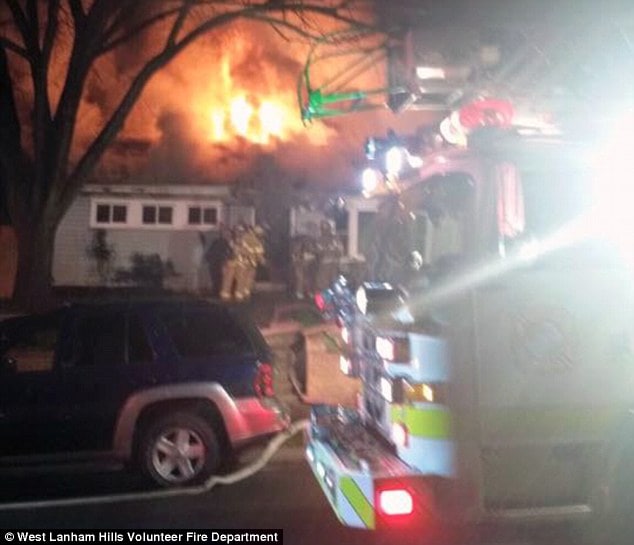 'I'm glad they survived,' she said. 'We're animal people.'
Another dog, of a different breed was also rescued from the home during the fire along with two turtles. The dog has now been returned to the family as it is not a pit bull.
Pitbulls have been banned in Prince George's County since 1997.
Fire officials are still investigating the cause of the fire which is believed to have begun in a bedroom. None of the home's smoke detectors had been working at the time.
Read more: 3 Starving Dogs Rescued from Horrifi.c Conditions, but 2 Pit Bulls Found Dea.d: A Tale of Rescue and Tragedy