Story of the Famous Dog Faith
This dog is probably known to many people. Faith was born on the night before Christmas in 2002. When Faith was born, it had three legs, with two normal hind legs and a missing front leg. Later, the missing leg underwent surgery to be removed.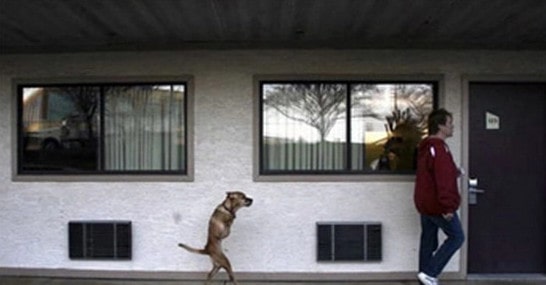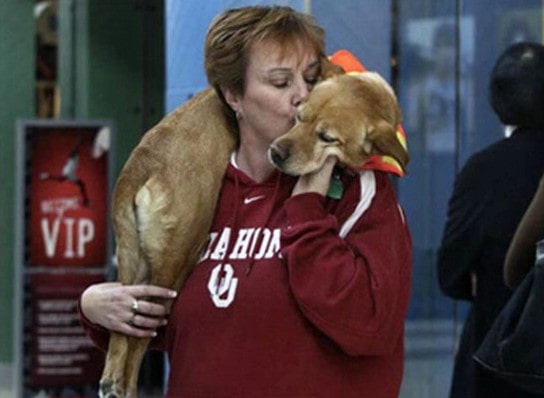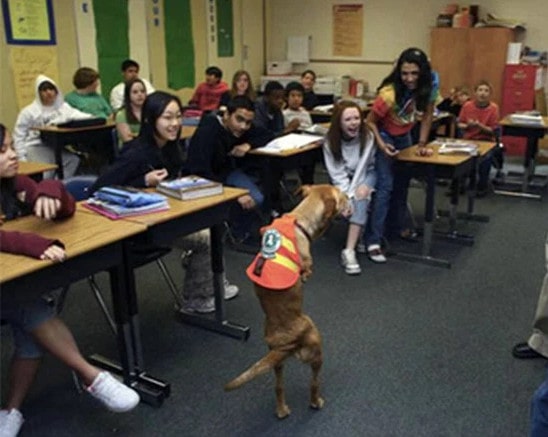 Faith had a very difficult life. Initially, Faith could only lie on the floor and wiggle around; it couldn't figure out how to walk. Its mother even tried to kill it when it was too weak. The owner was even worse, throwing it out onto the street. Fortunately, Faith was taken in and cared for by a kind family.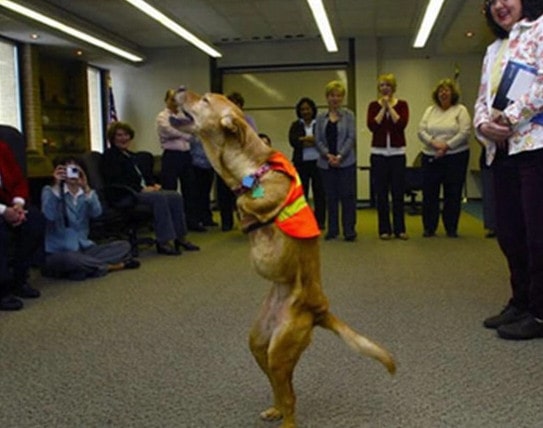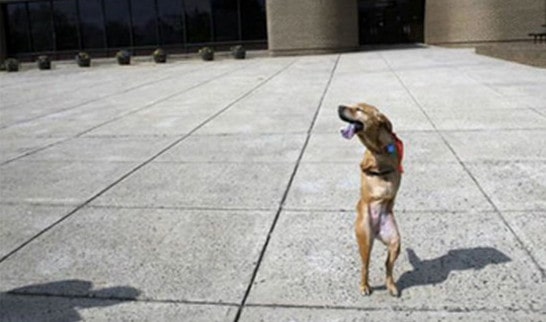 This kind family named the dog Faith, with a belief that it could be trained to become a walking dog. After months of hardship and struggles, it was miraculous that Faith could walk easily using its two hind legs. It even enjoyed walking like that, and people adored Faith. Many newspapers and television channels reported on this famous dog.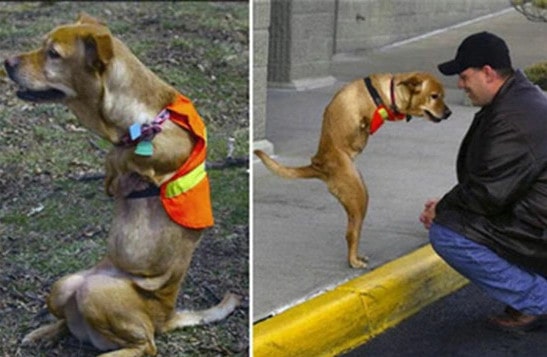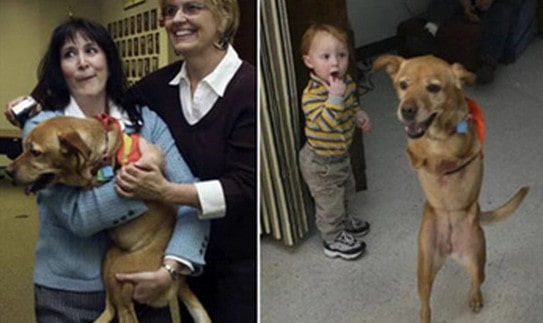 The story is about a dog named Hope.
This dog is quite famous, as it was born with two missing front legs. Therefore, it has to use prosthetic legs with wheels attached to move around more easily. Many people believe that this method of mobility could damage its bones and spine. However, with a pair of prosthetic legs equipped with wheels, Hope can move around easily. The device for Hope was designed by an expert named David Turnbill, and it has a special feature that allows Hope to rotate and turn.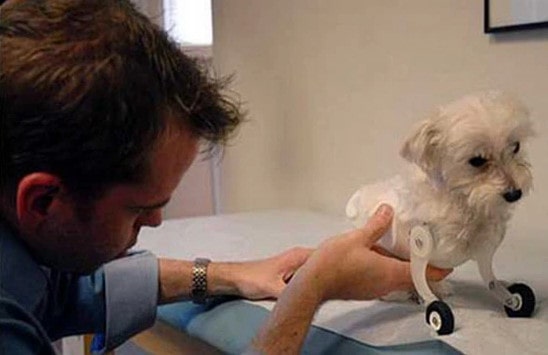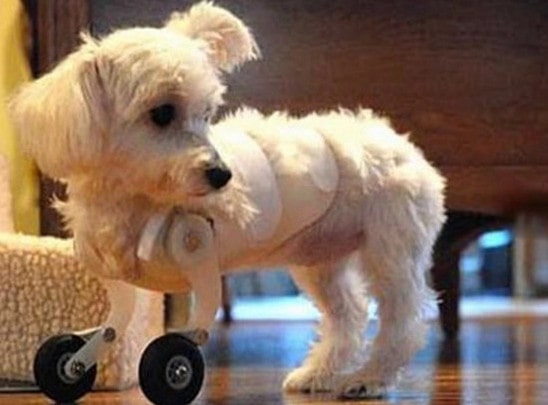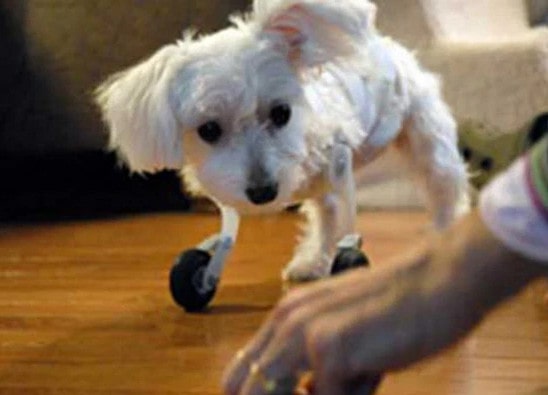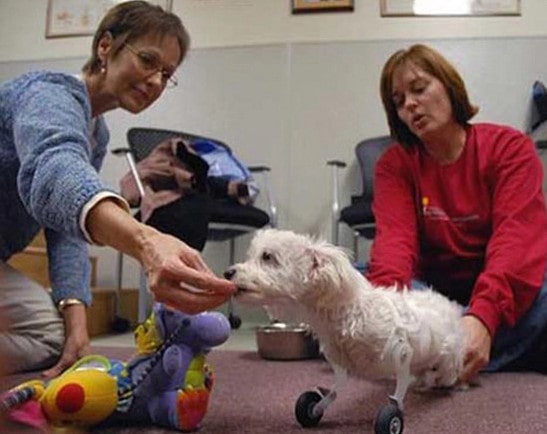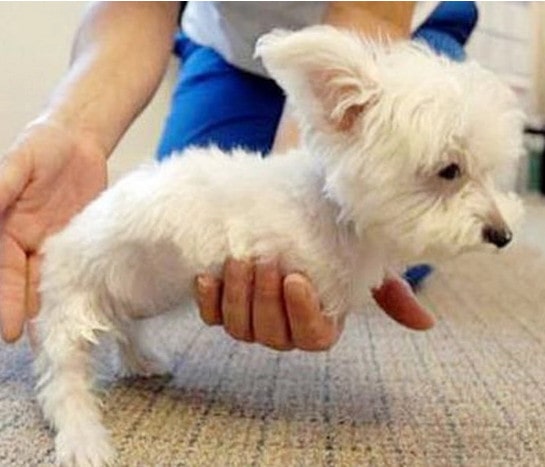 Story of Hoppa the Pup
This is a dog that also doesn't have its two front legs, but thanks to animal-loving students, they were able to help it move around and run and jump more comfortably.